Guest Writers

Civil War Articles by Guest Writers

<click on the picture or title to view>
---
Will Montgomery: A Mississippi Scout and Skirmisher
by Kay Cornelius
Copyright © Kay Cornelius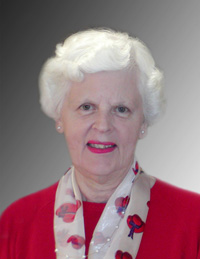 Kay Cornelius, published author and historian, grew up in Tennessee, and has lived in
Huntsville, Alabama, since 1958.
She is the author of eight historical fiction romances, one historical novella, two contemporary romances, five non-fiction books for children and young adults and has published several
articles about historical people including Captain Will Montgomery, a noted Confederate scout
from Edwards, Mississippi.
Her books can be found on Amazon.com.
---
The Most Appalling Disaster
Jackson, Mississippi Arsenal Explosion, November 5, 1862
by H. Grady Howell, Jr.
Copyright © H. Grady Howell, Jr.

H. Grady Howell, Jr., born in Biloxi, is a ninth generation Mississippian. He holds both B.A. and M.A. degrees in History from Southeastern Louisiana University as well as diplomas in archivy from the National Archives (Washington, D.C.) and Emory University-Georgia Department of Archives and History (Atlanta, GA).
His literary credits include: To Live and Die in Dixie, A History of the Third Mississippi Infantry, C.S.A., 150 Anniversary Shiloh [MS] United Methodist Church 1828-1978, Going to Meet the Yankees, A History of the "Bloody Sixth" Mississippi Infantry, C. S., and Hill of Death, The Battle of Champion Hill.


---

Resurrecting A Buried Southern Treasure
In the Town of Raymond, Mississippi
by Tom Hughes
Copyright © Tom Hughes
Tom Hughes is a native of Hattiesburg and a 1986 graduate of Mississippi College. He is an avid collector of historical artifacts and has been involved in numerous Civil War related organizations including the Jackson Civil War Round Table and the Blue/Gray Educational Society.
In 1999, Hughes published his first book, entitled Resurrecting A Buried Southern Treasure. He currently lives in Clinton with his wife Melinda and their children, Matthew and Baileigh.


---
Family History: Hiram B. Granbury
by Tom Holder
Copyright © Tom Holder

Tom Holder, born in Nashville, Tennessee, is named for his great grandfather, Thomas Wilson Long who fought with the 3rd Georgia Regiment, Ambrose Wright's Brigade, A. P. Hill's Division, and Lee's ANV. Holder's interest in General Granbury started as he grew up around the battlefields of Nashville and Franklin. The interest continued after moving to Texas where his parents now live in Granbury, named in honor of the General and the site of his final burial. Holder, who now resides in Fort Worth, Texas, is a graduate of the University of Texas in Arlington. He holds a BS degree in microbiology and has worked in the pharmaceutical industry since 1974. He is a past member of the New Orleans Civil War Round Table and a current member of the Ft. Worth Civil War Round Table. He is also a member of the K. M. Van Zandt SCV as well as Co. A., Waco Guards in Waco, Texas.
---
A Misleading Headstone Leads to the Search
for General Hiram B. Granbury
by Jane Embrose
Copyright © Jane Embrose
General Hiram B. Granbury/Granberry Genealogy
by Jane Embrose
Copyright © Jane Embrose
Jane Embrose, a 3rd cousin three times removed to Brigadier General Hiram B. Granbury, was born in Mississippi but now lives in Ohio. Jane's connection to the Granberry family is through the union between Moses Granberry and Elizabeth Dulaney Powell, second marriages for both. Their daughter, Martha Jane Granberry, married Ezekiel Stafford Travis. Moses Granberry is Jane's 4th great grandfather. George Granberry, brother to Moses, is the great grandfather of Brigadier General Hiram B. Granbury. Moses Granberry, George Granberry, and Sarah Granberry were the children of James Granberry and Mary Manning.
---
Texas Monument Dedication
Raymond Battlefield, May 4, 2002
by Parker Hills
Copyright © Parker Hills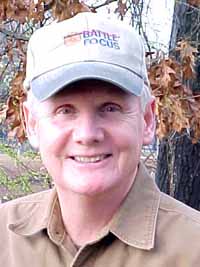 Parker Hills has conducted scores of military staff rides since he organized and conducted the first one in Mississippi in 1987. His audiences have included general officers, commanders of various levels, non-commissioned officers, and soldiers to include U.S. Army Special Forces (Green Berets), Army Rangers, U.S. Marines, and British soldiers. He has traveled the nation to conduct these staff rides, as well as to England at the request of Sandhurst Royal Military Academy.
During his 31 years as a Regular Army and National Guard officer, he served in various command and staff positions, and founded and served as the first Commandant of the Regional Counterdrug Training Academy (R.C.T.A.) at Naval Air Station in Meridian, Mississippi. Hills retired with the rank of Brigadier General in May, 2001. He holds a bachelor's degree in Commercial Art; a Master's Degree in Educational Psychology; is a graduate of the U.S. Army War College; and is the author of A Study in Warfighting: Nathan Bedford Forrest and the Battle of Brice's Crossroads.
---
William Wood Porter
Miner, Soldier, Judge
by Charles L. Christian, Jr.
Copyright © Charles L. Crhistian, Jr.

Charles Christian of Santa Rosa, California, has always loved history and became interested in the Civil War after learning that his great-grandfather fought with the 4th Minnesota Infantry. His professional career includes service with the United States Air Force, 1949; United States Army Reserves, 1952-1955; and CIA, covert communications, 1955-67, Washington D.C., S. California, Europe, Middle East and Africa. From 1982-1986 he worked for the United States Department of State, Foreign Service, Communications Officer, Muscat, Oman and Bonn, Germany.

Charles, a member of Camp #23, Department of California and Pacific SUVCW, is a docent of the Rural Cemetery, Santa Rosa, California, where he takes care of 150 Civil War veterans, including 15 CSA. Not only does he care for their graves but also does extensive research on their lives and their involvement in the war. One of the soldiers buried in Rural Cemetery is William Wood Porter who commanded a company of the 50th Tennessee during the Battle of Raymond.

Charles, who maintains an interest in Union and Confederate soldiers, is a frequent speaker at Civil War affairs.
---
by Pvt. Jerry 0. Bishop, 34th GA Reenactors, Canton, Georgia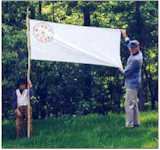 After five generations I followed in my great-great-grandfather's footsteps. My great-great- grandfather, 2nd Sgt. John T. Hasty, and his son, Pvt. Pinkney Hasty, joined the 34th GA, as part of the Confederate Southern Army. They trained at Big Shanty, now known as Kennesaw, Ga. They fought at Champion Hill and were captured in the siege of Vicksburg. Pvt. Bishop participated in the 1998 Reenactment of the Battle of Champion Hill and describes 34th Georgia battle flag.

At right is Jerry Bishop, the great-great-grandson of 2nd Sgt. John T. Hasty of the 34th GA, Co. -B. Pictured on the left is Morgan Adams, the great-great-great- great-grandson of 2nd Sgt. Hasty.
---
| Home | Grant's March | Gregg's March | Battle of Raymond | Order of Battle | Commanders | Soldiers Who Fought | Diaries & Accounts |
| Official Records | Confederate Cemetery | Kaleidoscope of History | Re-enactments | Battlefield Preservation | Bookstore | Visitors |

Copyright (c) James and Rebecca Drake, 1998 - 2005. All Rights Reserved.