Mary Gay: Visits Granbury's Brigade
By
Rebecca Blackwell Drake

Mary Gay's book, Life in Dixie During the War, published in 1893, was thought to have inspired Margaret Mitchell's novel Gone With The Wind. Mitchell's book sold one million copies in 1936 and later became the most popular 'movie of the century.'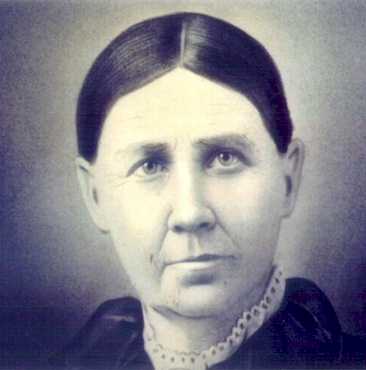 In the years following the war, Mary Gay, of Augusta, Georgia, was haunted by memories of the Battle of Atlanta, a battle that had left the city in ruins and the residents of Georgia howling. She was also haunted by memories of the Battle of Franklin, a senseless battle in the heart of Tennessee with seven thousand needless Confederate casualties. Among those killed was her beloved half-brother, Lt. Thomas (Thomie) Stokes, 10th Texas Infantry serving in Granbury's Brigade.
Years after the war, Mary joined the long line of emerging authors who wrote their memoirs of the war. Unlike Union and Confederate veterans who told their stories from a military point of view, Mary wrote of true incidences that happened during the conflict. She prefaced her twenty four short stories with a simple statement, "No woman has seen what I have seen, and felt what I have felt." Devoted to the cause, Mary would have willingly fought in the war had she been allowed. Instead she did all she could and that was more than enough.
One enticing story in Mary's book tells of her visit to the tent of General Hiram Granbury weeks after the Confederates' devastating defeat in Atlanta. At the time, Granbury and his brigade were camped in Palmetto, Georgia, reeling from the blows dealt by General Sherman and his army.
Met by her brother, she entered the Confederate encampment and was taken directly to the tent of General Granbury. Mary recalled, "I took a seat on a camp stool that was placed for me about the center of the tent. The General (Granbury) and his staff officers sat around and my dear brother was very near me. Thus arranged, a conversation went on into the wee hours of the night."
As they talked, an officer interrupted the conversation and requested that Mary step outside the tent. As she did, she found the soldiers were waiting for her. They cheered her name over and over, showing their appreciation for the winter blankets and coats she had smuggled into camp. The salutation was too emotional for her and finally she "broke down and cried heartily."
After returning to Granbury's tent for further conversation, the soldiers faced her and asked, "Have you lost hope of the ultimate success of our cause?" To this question, Mary had no answer. Knowing in her heart that the loss of Atlanta signaled an end to the Confederate Cause she sat there – facing the brave and noble soldiers - unable to speak. She later admitted, "Silence and tears which would well up were interpreted to mean what my tongue refused to speak. "
Finally, in the wee hours of the morning when the men were 'talked out' and the moon had lost its glow, they told Mary goodnight. She was given the comforts of General Granbury's tent while he slept nearby with other officers.
The next morning, accompanied by her brother, Mary was provided an ambulance to take her back to Lovejoy's Station. As she told her brother goodbye, he surprised her by grabbing her to him and kissing her three times – one kiss for his wife, another for his son, and one for Mary. She quickly understood the underlying meaning as he walked away: "Not a word did he speak, and when he turned his back on me, I saw him brush off the silent tears, and more than one step was uneven before his nerves became steady and he ready to report for duty."
News of her brother's death came two months after her visit to the Confederate camp in Palmetto. On November 30th, General John Bell Hood, commander of the Confederate forces, had ordered a frontal attack in Franklin, Tennessee, resulting in the slaughter of seven thousand Confederate soldiers. Among the dead, other than Lt. Stokes, were Generals Hiram Granbury and Patrick Cleburne.
Mary Gay would grieve for her brother until the end of her life. Her book of memoirs, Life in Dixie During the War, paid tribute not only to her brother but also to all of the soldiers who fought. Her fondest memory was the last glance of her brother - as he brushed the tears from his eyes while moving toward what he knew would be a sure and certain death.
---
Life in Dixie During the War may be purchased from the DeKalb County Historical Society, 101 East Court Square, Decatur, Georgia, 30030, or visit DeKalb County Historic Society online.
---
| Home | Grant's March | Gregg's March | Battle of Raymond | Order of Battle | Commanders | Soldiers Who Fought | Diaries & Accounts |
| Official Records | Confederate Cemetery | Kaleidoscope of History | Re-enactments | Battlefield Preservation | Bookstore | Visitors |

Copyright (c) James and Rebecca Drake, 1998 - 2003. All Rights Reserved.