E. T. Broughton: "Among the Missing"
By
Rebecca Blackwell Drake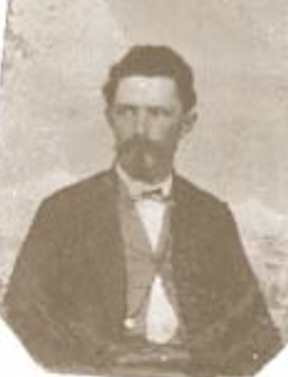 In spite of undergoing intense fighting, difficult defeats, two imprisonments, and life threatening illnesses, Colonel Broughton from Kaufman County, Texas, remained faithful to the Confederate cause until the bitter end. He was one of the few soldiers from the 7th Texas to survive the war.
On May 12, 1863, as dust covered the Raymond battlefield and soldiers lay dead and wounded, Captain E. T. (Tom) Broughton, 7th Texas Infantry, was last seen leading his men in an animated attack near Fourteen Mile Creek. Three days later Colonel Granbury, commander of the 7th Texas, reported, "He is among the missing."
The Battle of Raymond had been an engagement Gregg's Brigade thought they would easily win. However, Confederate scouts had miscalculated the size of the approaching Union forces and instead of a single brigade, found themselves facing the entire Seventeenth Corps, numbering some 12,000 soldiers. Against such odds, there was no way the Confederates could win. After five or more hours of intense fighting, General John Gregg called for a retreat.
As Gregg and his men retired from the battlefield, they looked back on what could only be described as a horrific scene. Approximately 335 Confederates, including 25 officers and 300 enlisted men, lay dead or wounded. Incapacitated, the wounded had to watch as their brigade filed from the battlefield, leaving them in the hands of the enemy. By nighttime, as the roll was called, an additional 190 men were reported captured or missing in action.
Captain Tom Broughton was one of the 'missing'. He had been captured near Fourteen Mile Creek and taken to the Oak Tree Hotel, a makeshift prison in Raymond. Here, he was thrown in the room with another prisoner, Sgt. Patrick Griffin, 10th Tennessee Irish. Broughton and Griffin were no strangers. Both had been captured at Fort Donelson (1862) and taken to Johnson's Island Prison. While at Johnson's Island, they endured seven months of freezing temperatures and poor rations. Upon release, Griffin commented, "We felt as if we had gotten out of the devil's clutches."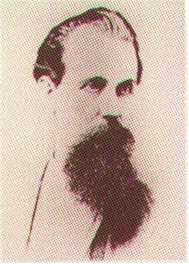 The Battle of Raymond was their first military engagement following their parole. Of the battle, Griffin later recalled, "We were taken to a hotel in Raymond that had been vacated by its owner and was being used as a prison by the Yankees. They put me in a room with two other officers who were prisoners, one of whom was Captain Broughton of Dallas, Texas. We had to sleep on our blankets and use our canteens for pillows."
In a few days, along with other prisoners taken during the Battle of Raymond, Broughton and Griffin were transported to Vicksburg and loaded on a passenger boat heading north. Once again, a northern prison awaited them. As the boat made its way up river, Griffin recalled that he loaned Captain Broughton $100 dollars. Griffin managed to escape while docked at Two-Mile Island near Memphis. Eventually, he worked his way back to his regiment. Broughton was not so lucky. He was transported back to Johnson's Island where he was incarcerated for another year. During this time, he fell ill with smallpox, an illness that left him almost blind.
On May 8, 1864, Broughton was exchanged and returned to his regiment, which had spent the winter quartered at Tunnel Hill, Georgia. In spite of his near blindness, Broughton felt that he could still fight for the Confederacy. On May 23, 1864, while convalescing in Newman, Georgia, he wrote to his wife updating her on his situation: "After my capture at Raymond, I was taken to Johnson's Island, the place of my former imprisonment. I was kept there until the 22nd of April at which I was carried to Point Lookout, Maryland. I was kept there ten days and brought over to Richmond. I have been in Dixie two weeks." In the same letter he admitted, "I suffered a great deal both mentally and physically. I was sick continually and left the island having had small pox, flux, and two attacks of erysipelas. I am in pretty feeble health."
In spite of his weakened condition, Broughton continued to fight through the Battle of Atlanta then, after retreating, moved on with General John Bell Hood's army toward Nashville. On November 30, 1864, after General Granbury was shot from his horse during the Battle of Franklin, Broughton took command of the brigade. General Granbury was one of the six Confederate generals killed on the Franklin battlefield
After the loss of the Tennessee Campaign, Broughton returned home and resumed his law practice. In 1869, he was elected to the Texas state senate, representing the 22nd District. He held the post for two terms and would have successfully run for another term but failing health forced him to the sidelines. Physically, Broughton never recovered from the illnesses he contracted on Johnson's Island.
E. T. Broughton passed away in Sherman, Texas, shortly before his 40th birthday. His obituary in The Sherman Courier February 12, 1874, read, "He won his military title by service in the Confederate Army, answering to the first call made by the troops, and remained by his flag he loved until all was lost, save honor."
---
*Part 2 will feature portions of letters written from Tom Broughton to his wife, Mollie, during the war. Historical data courtesy of Mary Lee Anderson Barnes, the great granddaughter of Colonel E. T. Broughton.
Related Links
Letters To Mollie
The Exploits of Patrick Griffin: "Finding A Gold Mine"
Seventh Texas Infantry: Generals John Gregg And Hiram B. Granbury
---
| Home | Grant's March | Gregg's March | Battle of Raymond | Order of Battle | Commanders | Soldiers Who Fought | Diaries & Accounts |
| Official Records | Confederate Cemetery | Kaleidoscope of History | Re-enactments | Battlefield Preservation | Bookstore | Visitors |

Copyright (c) James and Rebecca Drake, 2003. All Rights Reserved.